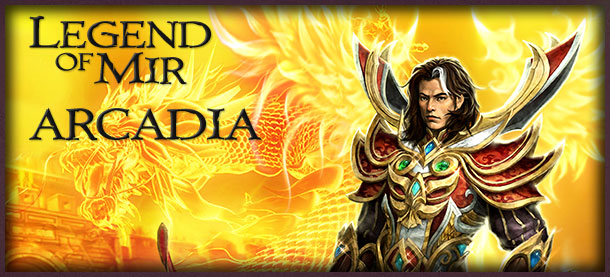 Download Mir Arcadia
Legend of Mir Arcadia. Free to play, no limitations. Download Mir Arcadia software installer below and begin installation. This will also allow you to play the Project69 Server, Arcadia's big sister!
By downloading and installing you agree to our Rules and Terms.

Install the Legend of Mir
Once you have downloaded the installer, simply run and wait until the process has completed. If you receive any errors please refer to the following help guide. Try running in compatibility mode for Windows XP SP3 and as an administrator.
Over protective antivirus? It is not uncommon for antiviral software programs to consider safe applications as a risk when they are newly released. You may not realise but your antiviral software could be causing problems with the installation. For a guide on configuring your antiviral software, check out step 4 on this link.
If you do not have Arcadia installed you can install the new game client from the download link above.

Create or Recover an Account
You can create an account in game or over on the forum. You can log into both Arcadia and Project69 servers using the same credentials as the forum. This means that you may also use the forum account management system.
All accounts must be verified by email before they can be used.
For account recovery please use our online service which can help you recover lost passwords or usernames.
Create a new account
Want a new account? Recovering a very old account may not be worthwhile. A lot of things have changed which makes starting a new character better than recovering a mid level one that you have forgotten about! You can create a new account through the game, or you can do it on the forum, remember that forum accounts = game accounts!

Important Links