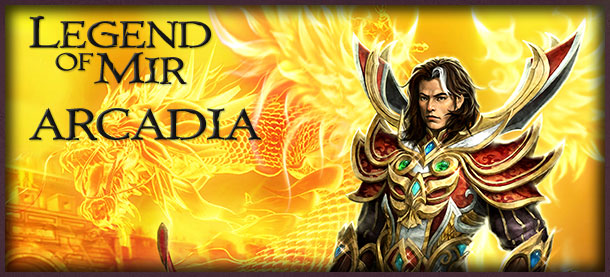 Intense PvP
Experience dynamic PvP and intense combat with huge guild wars. Fight to stake your claim among the ruins of an ancient civilization.
Mighty Heroes
Train to be a fearsome Hero, take on the world with your new-found power and forge your path to godhood!
Stunning Scenery
Enter a flourishing world born of myth and legend, expansive maps and dungeons lay waiting for those brave and strong enough to claim their treasures! The old, classic maps have now been remastered with brand new colours and textures, ready for you to discover!
Arcamon Pet System
Discover over 60+ Arcamon across the Arcadian World, ready to serve you in battle. These highly customisable companions require your care and attention in order to help them grow and develop, each with their own unique skills and abilities to suit your style of play. More info…
Advanced Guild Features
Many changes and improvements have been made to the default guild system to further reward group play. Every single member can contribute towards the Guild Aura upgrades which will affect every member with many different boosts, such as; experience bonuses, power upgrades and item/gold find rate increases. More info…
Karma System
Whether you choose to be good, or whether you choose to be bad, all your actions will influence your future. Those who are good, those who are peaceful tend to be luckier than those who choose a darker path. You can visually identify who has been naughty, and who has been nice. More info…
Fast PvE
Hundreds of bosses hide behind hordes of minions in dark and deadly dungeons. There's no need to lure when the baddies themselves come charging at you!
Expansive Quest System
Take a break from the usual grind, and embark on a journey to assist the Farmer in a wide variety of tasks – from monster killing and boss slaying, to delivery, exploration and rescue missions.
Highly Customisable Arsenal
Want to gain the extra edge in battle? The Crafting & Salvage system allows you to further develop your gear with elemental attack and defense capabilities – oh, and don't forget to add sockets too for a little extra kick! More info…
Potion-craft & Alchemy
Health and Mana potions, or fixed boosters just wont do… Now you can further improve your potions to adapt to any situation – whether you need to speed up the monster grind, or if you just need that extra edge at war, your alchemy ingredients are widely available and easily manageable! More info…
Unique Spells & Abilities
Over 40+ new Spells & Abilities can be obtained to alter the course of battle with never before seen custom-coded effects and visuals – dynamically altered by your elemental equipment choices. More info…
Custom GUI
User friendly, with easy access to the much-needed features at the click of a button, anytime, anywhere. Bosses and their minions are now easily distinguishable on the mini-map, so no more "accidental fatal encounters"!
… and so much more!