Regions
The World of Arcadia offers opportunities for all adventurers seeking to forge their path and build themselves to rank among the gods. Many caves, dungeons, fortresses and strongholds await those worthy of their riches held within – often protected by fierce creatures and their masters, willing to defend their fortune at all costs. Traverse these lands, explore the dungeons and cleanse the evil within to become a mighty Hero and venture forth unto victory.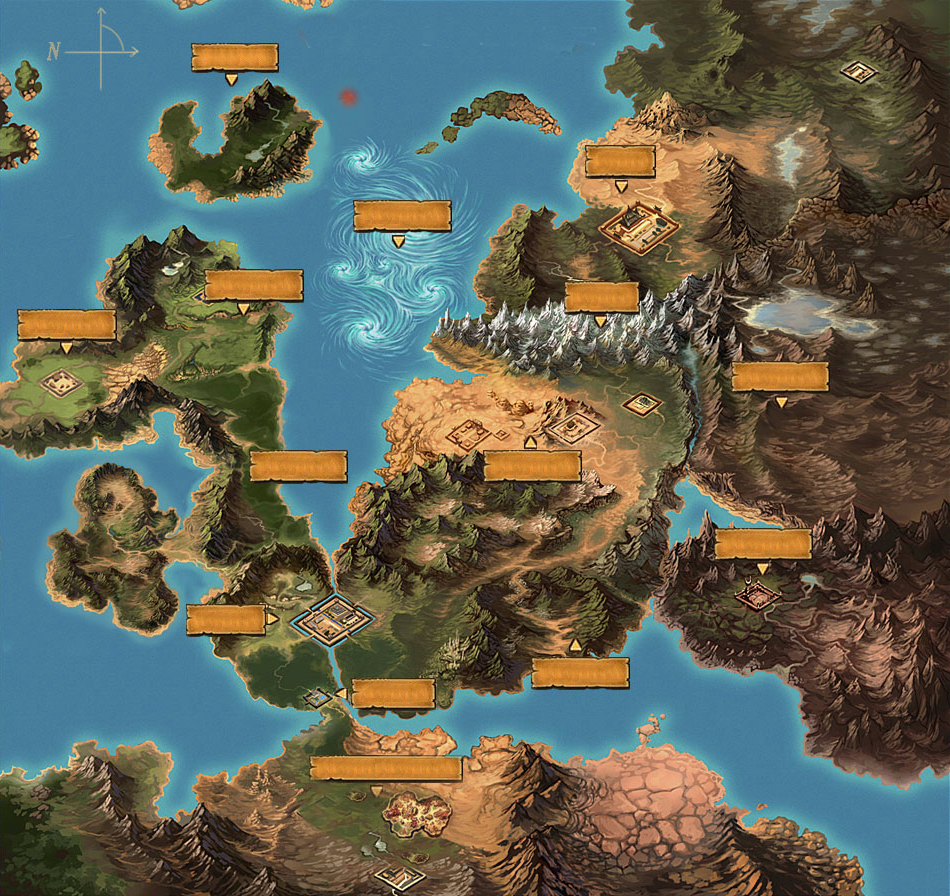 Cities & Settlements
The many cities and settlements found throughout the world provide refuge to travellers and adventurers across the globe. Often referred to as "Safe Zones", these areas are considered home to the various different merchants and provide a safe haven for everyone.
The Ministry of Magic has provided each city with a central Portal Stone which can be accessed by anyone. Portal Stones allow instant teleportation to areas discovered by Ministry Scouts and are protected by strong magical barriers to ward off incoming threats. Anyone situated within close proximity of any of the city's Portal Stones will be immune to attacks from others.